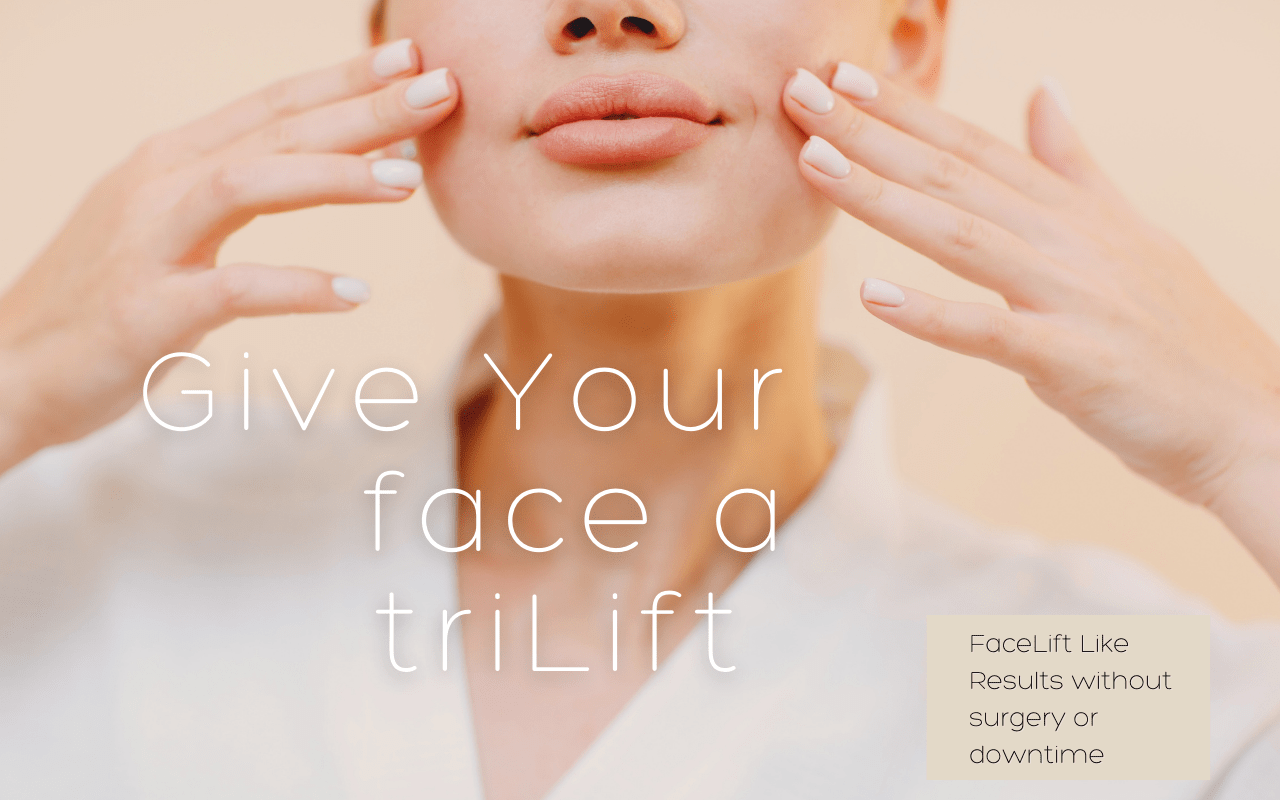 TriLift is now offered at New Skin Medical Spa in Augusta, GA. 
We are ecstatic that our patients can now reduce facial sagging, improve overall elasticity, plump cheeks and contour their jawline without long-lasting discomfort, swelling, and redness that are common side-effects of surgical procedures. Dr. Sherman, Medical Director of New Skin Medical Spa in Augusta, GA invested in the revolutionary triLift device because many patients are shying away from the aggressive surgical approach. Dr. Sherman and his skilled staff wanted to offer yet another nonsurgical, noninvasive procedure that provided proven instant results without the hassle of surgery, pain, or downtime. triLift can also be combined with other modalities and skin resurfacing treatments for even better results. Book your complimentary consultation today. 
With triLift you can expect a Facelift Like Effect without injections or surgery!
triLift activates the natural regeneration processes to tone the muscles for a lifted more youthful look. The result is an immediately visible facelift like effect that is safe, pleasant, and quick, and improves over time with every additional treatment session. triLift requires 3 or more sessions for best results. *Results vary from patient to patient. 
triLift provides surgical like results that are immediately visible with a long lasting effect*  zero downtime
triLift Benefits
Minimize saggy jowls

Contour jawline

Plump cheeks

Minimize wrinkles and lines

Improve overall elasticity

Achieve Facelift Like Results

No downtime

Instant results

Takes under an hour

3-6 treatments to a better you
Join our triLift Believers …. Look and feel your best without the downtime or hassle! 
Take the first step! 
Ready to learn more? The first step is to request your appointment with Dr. Sherman and staff to determine if triLift is right for your skin goals. Request your appointment by submitting your information on the form below. We will get back with you promptly and one of our staff members will do their best to accommodate your preferences.