Achieve Healthier, Smoother, & Younger Looking Skin with Laser Skin Rejuvenation 
Laser Skin Rejuvenation Treatments with CoolPeel make it easy to address multiple skin concerns without the extensive downtime of past CO2 Laser systems.  Dr. Sherman, our Medical Director at New Skin Medical Spa and Vein Specialists of Augusta, invested in this laser skin rejuvenation system because the settings are fully customizable allowing for deeper resurfacing with Tetra CO2 and lighter resurfacing with CoolPeel.  Let us explain. 
CoolPeel, an extension of the Tetra CO2 System allows for minimal to no downtime skin 
rejuvenation 
CoolPeel is a hand-piece (extension) only available with the Tetra CO2 Laser System. CoolPeel allows our laser practitioners to address skin concerns such as skin tone and helps to reverse sun damage, in 3 or 4 treatments on average without any social downtime. Younger patients dealing with acne and frequent breakouts can also improve overall skin condition and limit breakouts by opting for CooPeel + Virtue RF Microneedling Combination treatments for even better results.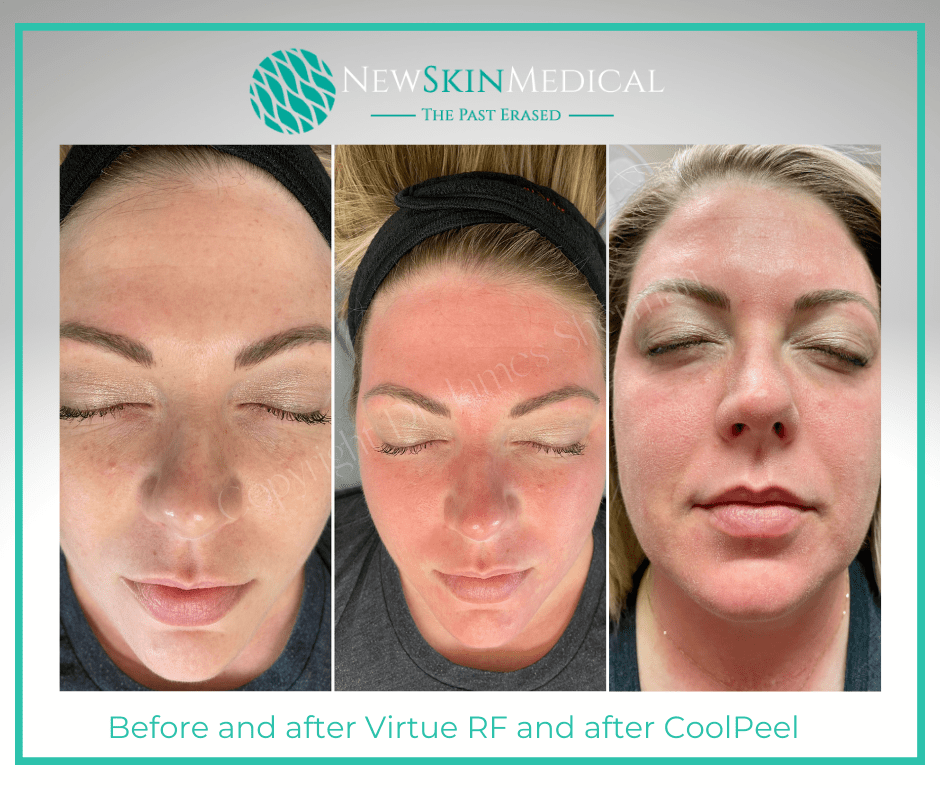 CooPeel is known to reduce age spots, sun spots, freckles, fine lines, and enlarged pores with minimal to no downtime.
This sophisticated laser system allows our team to fully customize each treatment and when needed our team can also target certain small areas of concern by implementing Tetra CO2 settings ( deeper resurfacing – requires more downtime).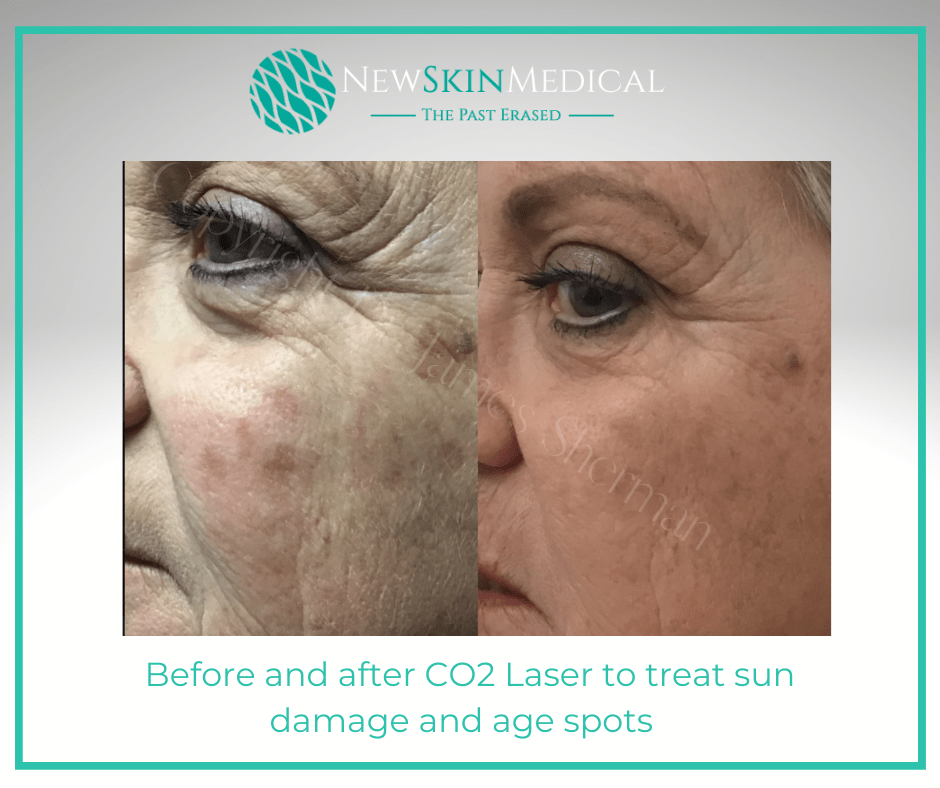 This incredible laser safely and comfortably targets the surface layer of skin by removing damaged skin and stimulating cellular tissue repair. Other C02 Lasers are known for their lengthy recovery times. CoolPeel can delivers skin resurfacing benefits without extended downtime or risk.
Why is the Tetra CO2  Laser Skin Rejuvenation System Different?
Because this Laser Skin Rejuvenation System allows our providers to switch from deeper resurfacing settings (Tetra CO2) to lighter resurfacing settings (CoolPeel) to address a variety of skin concerns. 
Tetra CO2 Laser exclusively performed by Dr. Sherman
Remove damages skin tissue 

stimulate collagen and elastin fibers 

Minimize acne scars and other scars 

Reduce deep wrinkles and fine lines 

Improve skin laxity (loose skin) 

Treat extreme sun damage 

Treat under-eye bags and deep lines around mouth 

moderate social downtime 2-weeks on average 

1-2 treatments 2-3 months apart to address severe skin issues 

Ask Dr. Sherman about downtime for your skin goals 
Tetra CO2 after care protocol and what to expect can be discuss with Dr. Sherman during your consultation. 
CoolPeel Laser performed by Dr. Sherman and his licensed Laser Practitioners 
Remove damaged skin tissue 

treat acne and breakouts (best when combined with Virtue RF) 

Improve skin cell turnover 

Stimulate collagen and elastin fibers 

Even out skin tone 

minimize mild to moderate sun damage 

plump and refresh skin 

no social downtime or real "skin recovery" time

3-4 treatments 4-6 weeks apart to maintain beautiful skin

Glowing skin within 7-10 days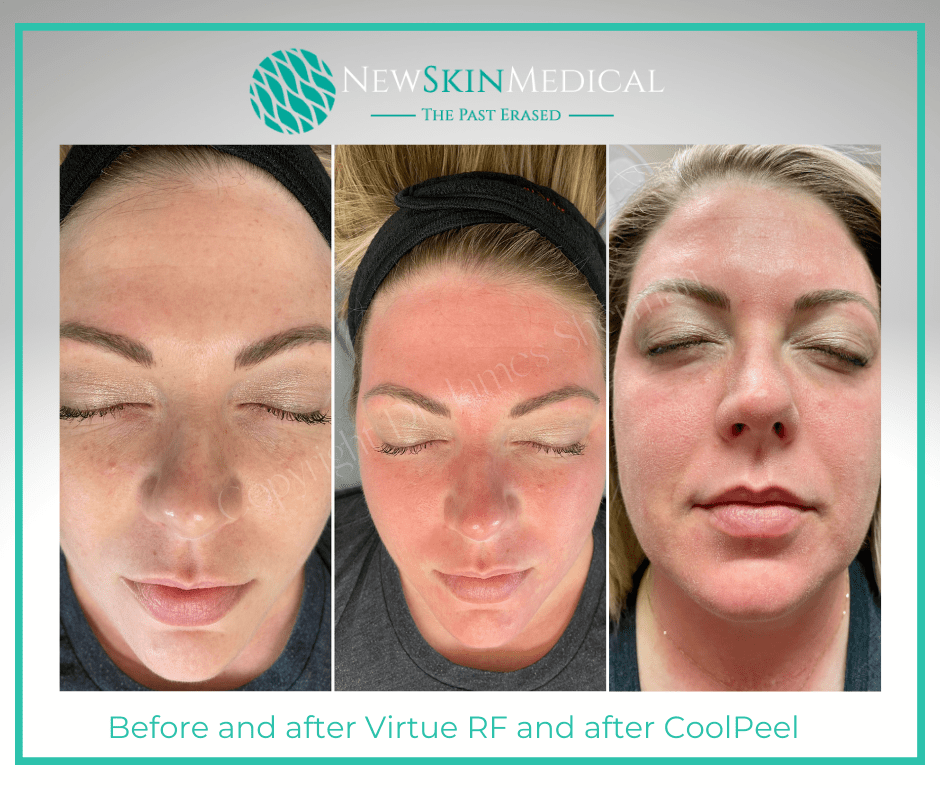 CoolPeel: By utilizing the SmartXide Tetra CO2 laser, Coolpeel delivers high energy in extremely short pulses. Coolpeel penetrates the superficial layer of the skin without the lingering heat necessary for most laser treatments, avoiding damage to the surrounding skin. This is why our patients achieve quick results without downtime. Light to medium skin tones can be safely treated with CoolPeel. 1-3 on Fitzpatrick Scale. Some 4's can also be treated if there is no history of hyper or hypo pigmentation (dark or light skin discoloration).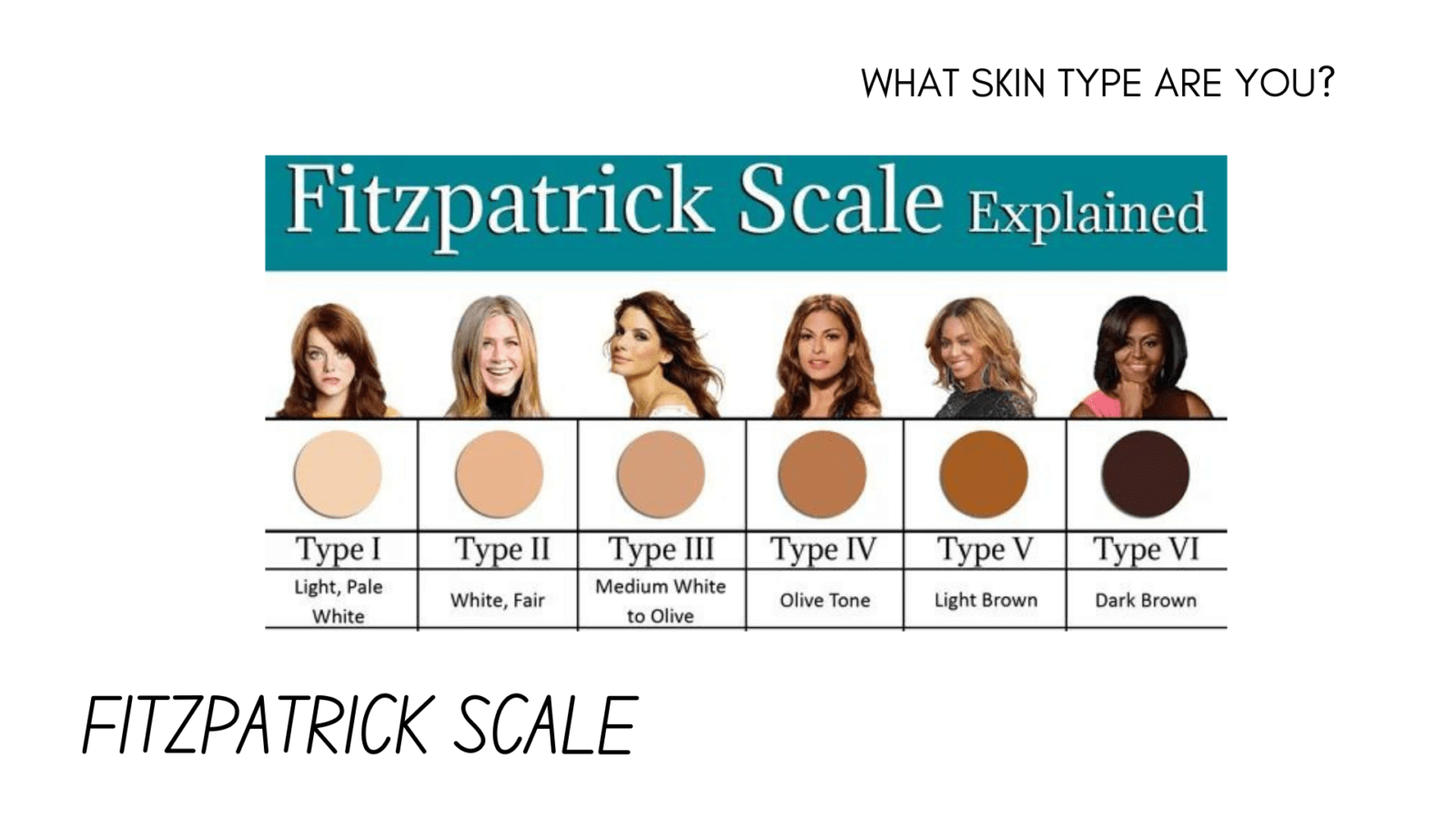 How long does one CoolPeel treatment take? 
One Coolpeel laser facial peel can take about 20-30 minutes after numbing the skin. Total process from check in to check out varies but it's safe to say patients should set aside 1 hour and 30 minutes. This time frame includes medical history, consult, numbing and treatment.  If you have specific time concerns let us know ahead of time so we can adjust the schedule and recommend certain days and times. 
What is my recovery time?
Expect slight redness (like a minimal sunburn) for about 2 days on average. Patients can immediately return to normal daily activities, but should avoid direct prolonged sun exposure for a few weeks. Always wear SPF sun screen prior to leaving the house or using electronic devices. Use broad spectrum mineral based SPF if possible.  Patients may experience dry/scaly skin as it heals over 5-10 days, so we urge our patients to keep their skin moisturized. Use physician's developed professional skincare that is mild and customized for your skin. 
When can I return to my skincare routine?
Let us know which products you use daily and we will let you know which products you may need to avoid while you're healing. No creams containing acids or Retin-A while healing. 
Ready to book your consultation with our fantastic team in Augusta? Request your consultation or treatment by submitting the form below. We look forward to seeing you!