Say yes to Platelet Rich Plasma (PRP) for Hair Growth 
PRP has been the big buzz in the Aesthetic and Hair Restoration industry for several years now which is why Dr. James Sherman at New Skin Medical Spa decided to offer PRP Hair Growth Therapy to women and men suffering from hair thinning. Platelet Rich Plasma (PRP) contains important growth factors that promote healing and because PRP is derived from the patient's own blood there is no known side effects with this treatment.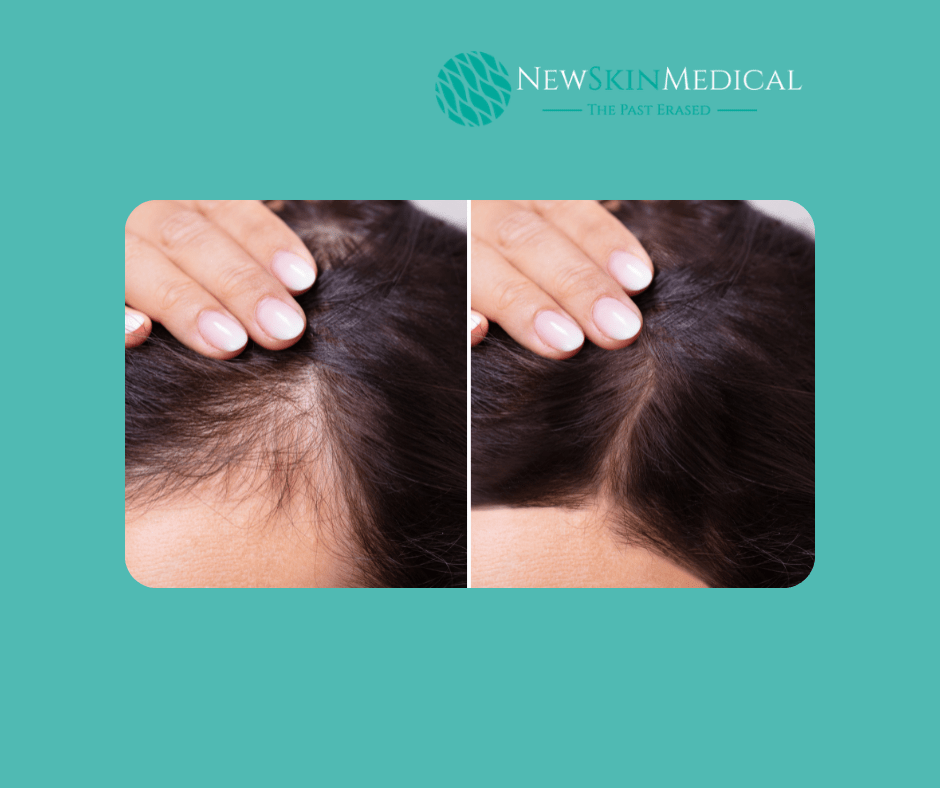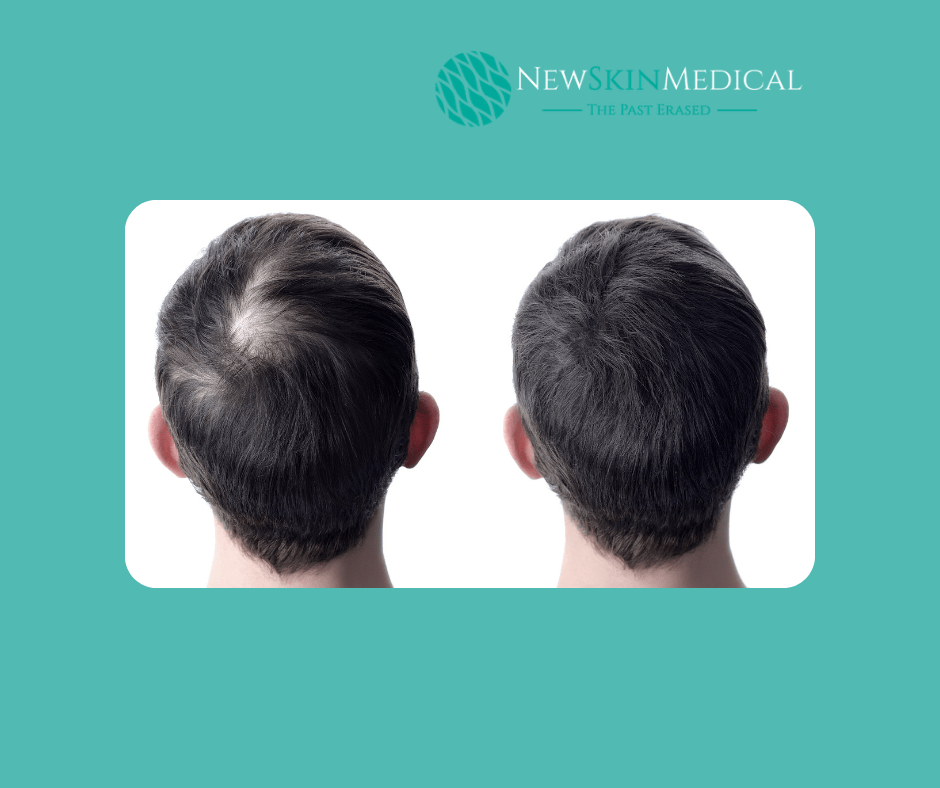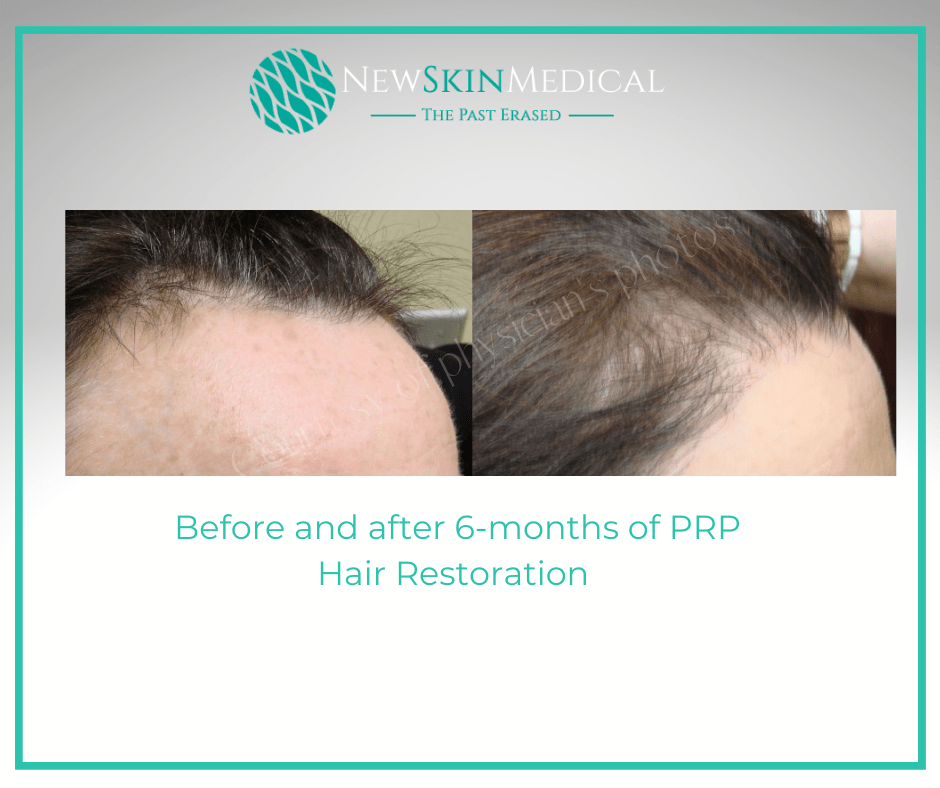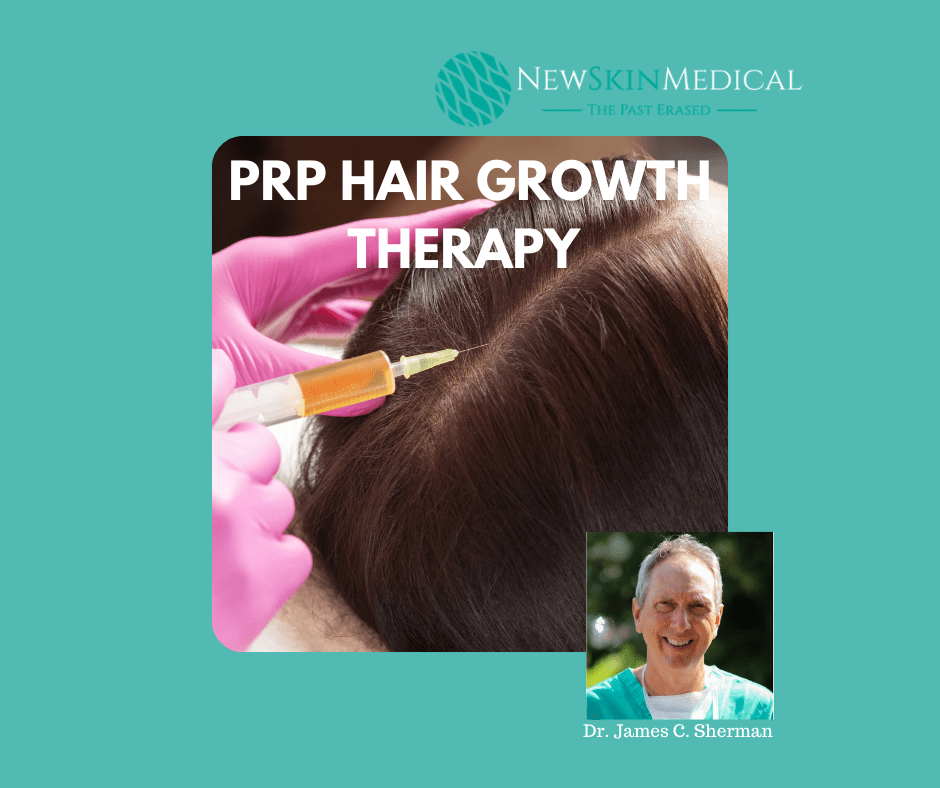 So how does PRP Hair Growth Therapy work?
The key ingredient that makes PRP so effective are Blood Platelets. Platelets play several important roles in your body. Most notably, Platelet Rich Plasma encourages new cells to grow while removing old, damaged cells from the site of injury. So, when injected or micro-needled into the scalp the Platelets are activated rushing to the site that appears to have been injured.
PRP contains many important identifiable growth factors that are responsible for healing tissue anywhere in the body, therefore motivating dormant or weak follicles to enter the natural hair growth cycle. PRP Hair Growth Therapy can also strengthens and thicken existing hairs.
What does the treatment entail?
The procedure requires a small blood draw  in our office at New Skin Medical Spa in Augusta on the same day as the treatment. Our team then follows up by separating the Platelet Rich Plasma (PRP) from the rest of the blood with the help of a centrifuge. The scalp is numbed and then Dr. Sherman injects the PRP in the areas of the scalp where the thinning has occurred.  Patients are asked not to wash their hair for approximately 8-12 hours afterwards. Patients should use a mild shampoo and gentle motions when washing their hair for the first time post PRP Hair Growth Therapy.
How fast can you expect to see results with PRP Hair Growth Therapy?
He may also recommend certain hair growth supplements such as Nutrifol and hair growth products in conjunctions with PRP Therapy to enhance the results.
Who can benefit from PRP Hair Growth Therapy
Recent studies have shown that the best candidates for PRP Hair Growth Therapy are those who have lost their hair fairly recent since it can be difficult to revive long-term dormant hair follicles. Ideally the patient's scalp will feature areas of so-called "weak-quality" hair growth where functioning hair follicles can be seen. Male patients suffering from male pattern baldness that are showing missing hairs on the crown and hair line may slow down the process when opting for PRP Hair Growth Therapy, but may eventually need a hair transplant.
What about Traction Alopecia?
Women and men suffering from hair loss caused by tight hair styles, braids, man buns, weaves, and wigs (traction alopecia), may fully restore their lost hairs and can achieve long-lasting results and sometimes achieve full recovery. Of course, this is as long as they refrain from tight hair styles and falling back into old habits that caused the pulling and stress on the hair follicles.
What is the next step?
Book your consultation and 1st treatment with Dr. Sherman in Augusta, Ga and be on your way to your NEW hair growth journey